We can help fill the gaps in your User Experience.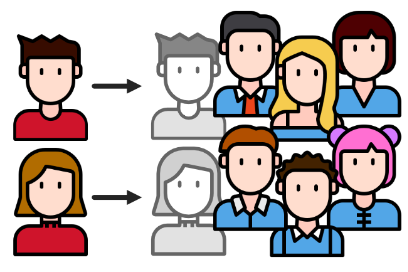 Make use of our UX expertise to help you with,
UX Solutions
Through our experience of usability testing, we know about users and how to improve and optimise your user journeys. We can provide solutions that act on the results of your usability testing or join you to help on a full project.
UX audits
As a pre-cursor to usability testing or if testing is not suitable, you can benefit from our experience of how users behave. We will review the typical journeys your customers will take and highlight any possible pain points that they might encounter. We will then provide recommendations on how you can improve your user experience.
Gamification UX
Let us help you with customer loyalty by planning the UX and implementation of your gamification and rewards strategy. From helping with the best combination of reward elements, such as badges, levels and rankings through to techniques such as goals, rarity and collections. We can also help with the UX design of your gamification system including campaign scheduling, rewards allocation and targeting specific audiences.
Content writing
Want compelling content that builds an unforgettable user journey, motivating customers to buy into your brand?
Prioritizing your customers, we write clear, concise, upbeat and intuitive content for websites and apps, so your digital platforms guarantee users an effortless, enjoyable experience throughout. Your products and services will make a great first, second and third impression!
SEO
Potential clients are looking for your business online right now but if your website is not optimised for search engines then you're practically invisible. We can help you update & improve your site to help your company rank higher, receive more traffic from search engines whilst boosting your credibility and authority.Starting off with a website audit we can identify what is holding you back and put together a strategy to continually optimise and rank your site.
Design sprint - prototyping and testing
Working with trusted partners we can assist with your design sprints, assisting at idea stage through to providing rapid prototyping services and testing these with real people in our usability studio.